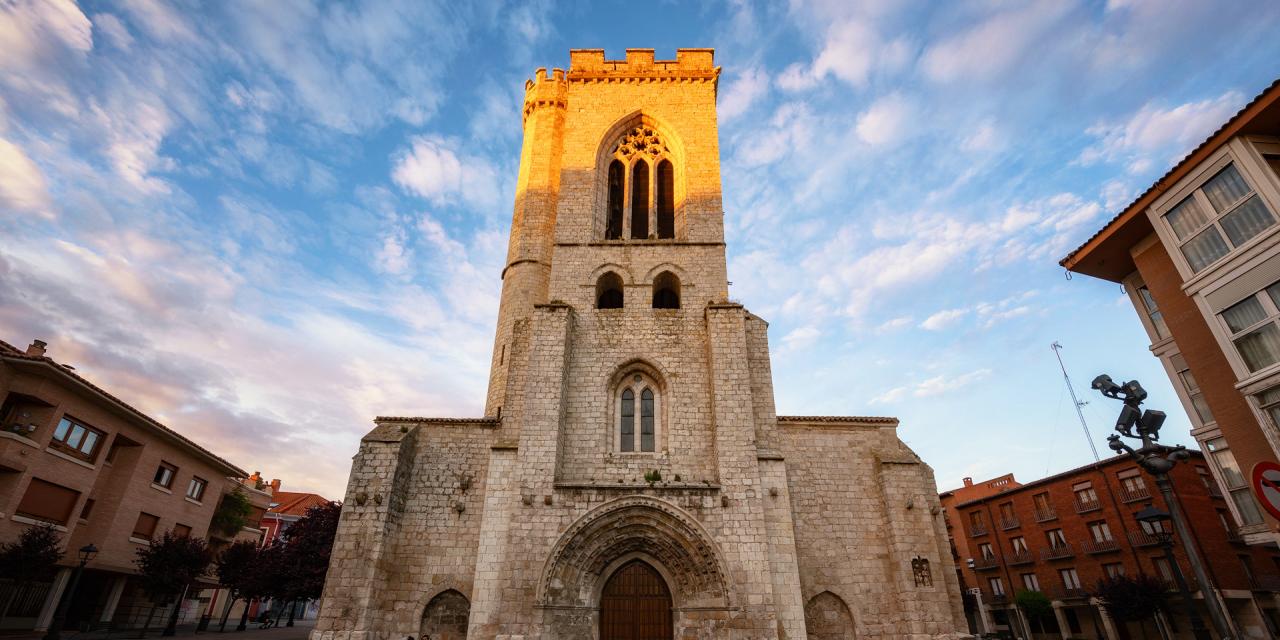 Surprising temple on the banks of the Carrión river
Declared a Site of Cultural Interest in 1992, it is an example in its typology of religious constructions that best confirms the transition between the Romanesque and the incipient Gothic. Its most outstanding element is the rough openwork tower located on the main façade, with a height (reaches 70 meters) and appearance that invite the visitor to imagine a defensive or military use. Raised on the remains of an earlier construction, it was built in the early eleventh century. Legend has it that in this place Rodrigo Díaz de Vivar and his wife Doña Jimena got married. The temple of San Miguel is also the scene every January 1 of one of the traditions that best define the cultural heritage of the city. This is the so-called "Baptism of the Child", an interesting and special celebration with status of Festival of National Tourist Interest.
Information of interest
Plaza San Miguel, 2-4, 34005 Palencia
Opening times:
Monday to Sunday: 10:00 a.m. to 1:30 p.m. and 6:30 p.m. to 8:00 p.m.
(Please respect the hours of worship)
You might also be interested:
Contenedor intereses vinculados