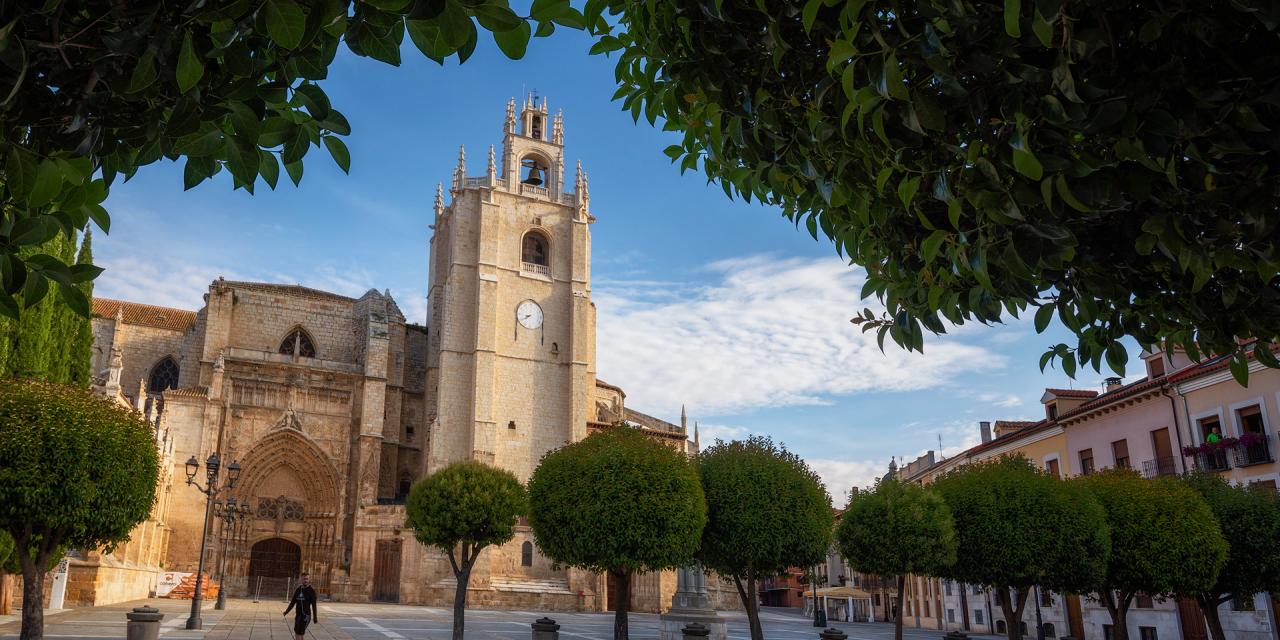 Cathedral Basilica of San Antolín
Gothic temple with high artistic and heritage wealth and granted the label of "The recognized beauty"
The façade of this main monument is just a glimpse of what awaits for us inside, hence its name "The recognized beauty", a well-deserved recognition of the wealth of heritage and art it hides behind its doors, such as surprising works by Alonso Berruguete, El Greco or Zurbarán. Gothic, later renovated with Baroque and Renaissance details, the temple was declared a National Historic Monument in 1929 and is, thanks to its volume and important height, the third largest cathedral in our country.
Under its subsoil, it shelters an extraordinary secret that never leaves the visitor unmoved: the Crypt of San Antolín, a primitive construction with roots in the 7th century. Tradition says it was King Wamba who brought the relics of the French martyr Antolin from Narbonne to Palencia and, considering this historical reference true, some features of the architecture that define the building would be explained, since it would be a part of an ancient martyrium of the same kind of the Asturian or early Christian art. Even today, a deep-rooted tradition lives on among the people of Palencia: on the festivity of San Antolín, many Palentinos approach the crypt to drink the waters of the well it holds inside, with alleged miraculous and healing properties.
Information of interest
Plaza de la Inmaculada, Sta. Iglesia Catedral, 34001 Palencia
Opening times:
Cathedral-Crypt and Museum: Tourism access through the Cloister. Visitor Reception Center.
Mon to Sat: 10.00-14.00 y 16.00-19.30
Sun and holidays: 10.00-13:00 y 16:00-20.00
Ticket information:
General: € 5
Reduced: € 4 (unemployed, over 65 years old, students up to 26 years old, groups of more than 15 people)
Free entrance with the "Friends of the Cathedral" card, people with disabilities and children under 12 years old.

Free entrance on Tuesday afternoons
You might also be interested:
Contenedor intereses vinculados