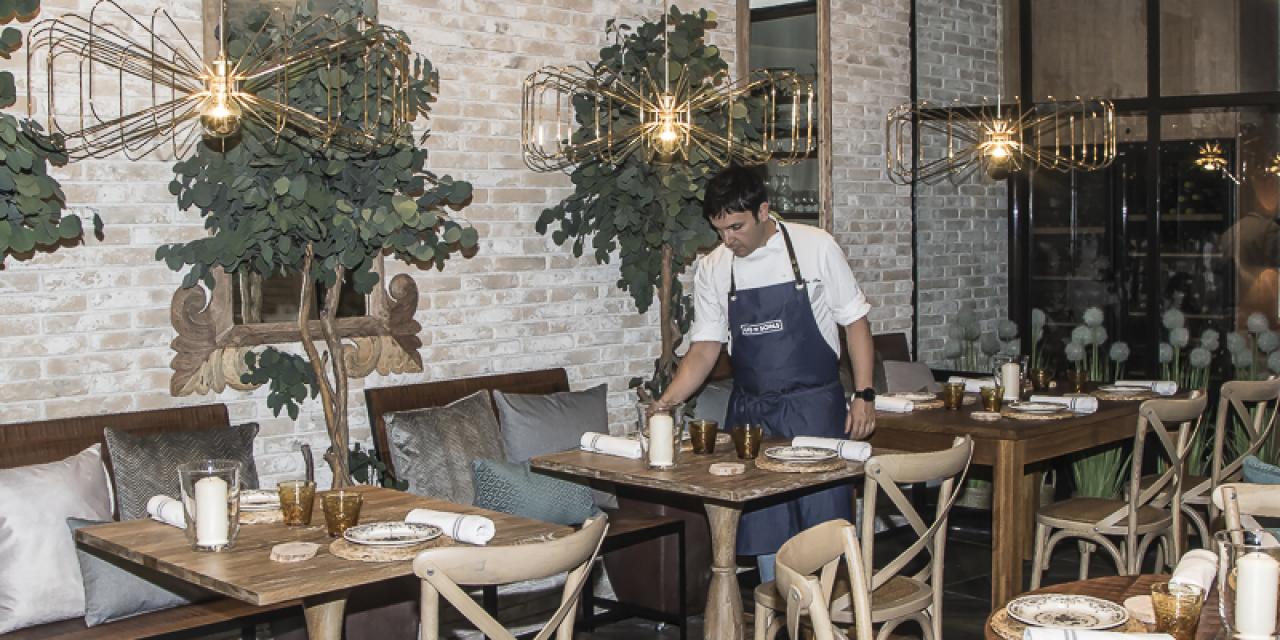 Chef Alberto Soto's gastronomic project.
Located on the Paseo del Salón in Palencia, Ajo de Sopas is Alberto Soto's latest gastronomic project, an establishment with several spaces: a large bar area , a dining room for 25 diners and a large terrace, consisting of an outdoor area and a closed terrace, 'El Invernadero'.
The chef from Palencia transfers the philosophy of Cepa 21 to a more informal concept, although he maintains the idea of ​​paying homage to traditional cuisine, under the influences of his childhood and his land.
The gastronomic offer of Garlic Soups is divided into two proposals, a bar / terrace menu that includes portions and dishes to share - which vary depending on the raw material of each season of the year - and a closed tasting menu that only it is possible to taste in the interior room. 
In his elaborations, Alberto does not hesitate to bet on local product, such as the Torquemada pepper or the Palencia trout. <br>
Information of interest
Paseo del Salón, 25, 34002 Palencia
Opening times:
Tuesday - Thursday: 10 AM - 1:30 AM (kitchen from 1pm to 4pm and from 8.30pm to 11.30pm)
Friday and Saturday: 10 AM - 2 AM (kitchen from 12 to 16 and from 21 to 00)
Sunday: 12 PM - 16 PM
Monday: Closed