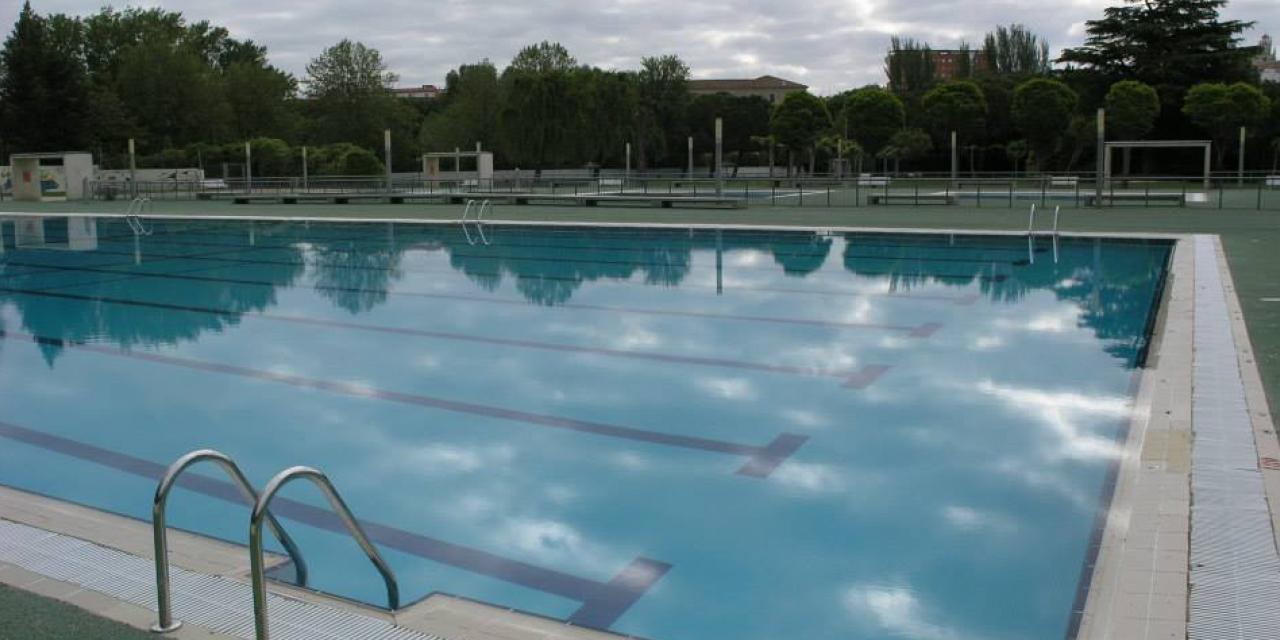 Outdoor swimming pool complex with large surface area for relaxation and recreation
"MUNICIPAL SWIMMING POOLS IN SOTILLO have a large amount of water surface for swimming and a large wooded meadow to enjoy. Its five pools offer enjoyment, play and sport for everyone. Nestled in a unique spot, an island formed by the waters of the Carrión River as it passes through the city center, they daily host a large number of people from Palencia who are ready for a refreshing bath or in contact with the sun and nature.

A 50 x 25 Olympic-size swimming pool, the only one in the city, allows athletes to swim meters, users a swim without crowding, and young people to play and enjoy safely. Adjacent to it, a 25 x 12 m pool, less deep.

For the little ones there are three 6 x 6 meter pools with different depths each, 10, 20 and 30 cm  where they can splash, enjoy and progressively learn to defend themselves in the water, always in good company.

The facility has renovated and spacious changing rooms with showers and toilets, lockers for clothes, a first-aid kit and a cafeteria-restaurant with a large bar and terrace."
Information of interest
Complejo deportivo el Sotillo. Sotillo de los Canónigos s/n, 34005 Palencia.
Opening times:
Summer: from june to september
Monday to sunday from 11:15 to 21:00 h,
You might also be interested:
Contenedor intereses vinculados