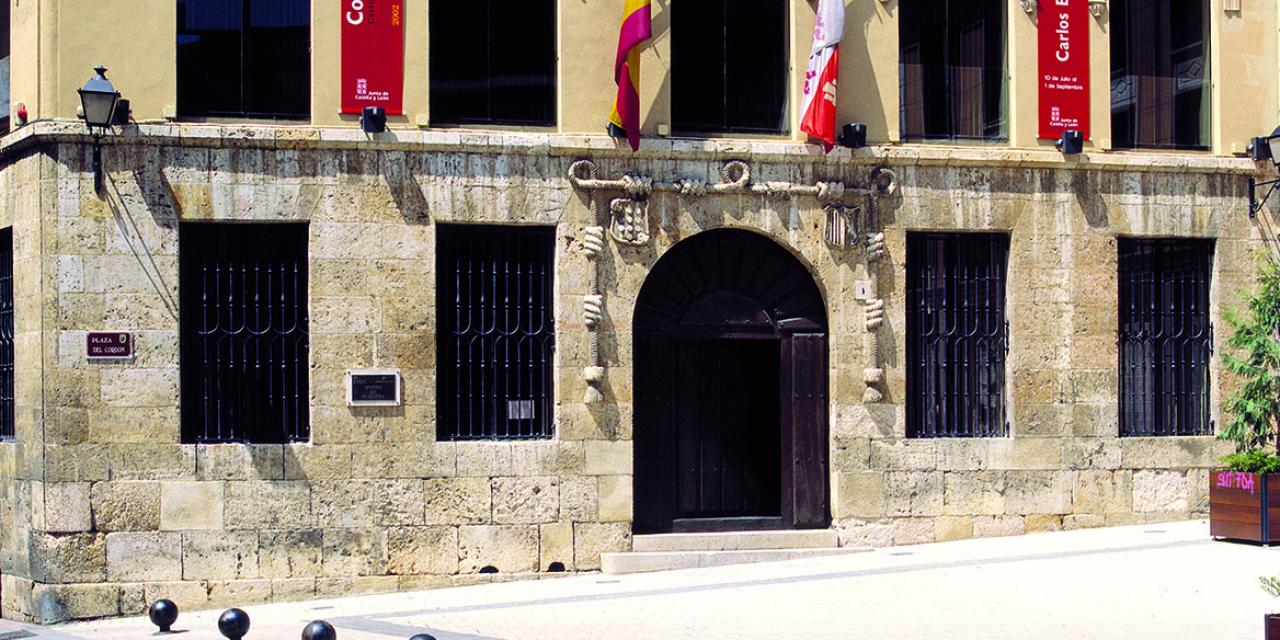 Museums
Contemporary
Ancient Age
Renaissance
Museum of Palencia. Cordon House
It treasures a valuable collection of prehistoric, pre-Roman, Roman and medieval pieces
"The Museum of Palencia is located in the Casa del Cordón, the only 16th-century civil monument in the Renaissance style that can be seen today in the city. The palace is commissioned for residence in the city by Francisco Núñez de Paz, graduate, rapporteur of the Royal Council of Castile, attorney and business agent for Hernán Cortés in Spain, and his wife Isabel Rodríguez Monroy, from Palencia. The most remarkable element of the palace is the façade, where the coats of arms of the promoter family stand out, and is framed by a semicircular arch and a Franciscan cord carved as an alfiz that gives its name to the palace.
The building was renovated and expanded in the 80s of the past century in an interesting project by the architect Luis Arranz. The museum distributes its collections on two floors and a basement with several rooms that bring together an excellent collection of pieces that cover Prehistory (through a selection of objects found in sites such as Los Llanos, La Velilla, La Huelga, Paredes de Nava or Monte Bernorio), the Celtiberian Culture (thanks to a sample of weapons, jewelry and utensils left by the Vacceos and Cantabrian peoples), Roman Hispania (with the mosaic of the Ocean and the Nereids found in the Villa Possidica hot springs, Dueñas) and the Middle Ages."
Information of interest
Plaza del Cordón, 1, 34001 Palencia
Opening times:
Tuesday to Saturday: 10: 00-14: 00 and 16: 00-19: 00
Sundays and Holidays: 10: 00-14: 00
Special dates:
Pilar: Days 9,10,11 Oct: 10.00-14.00 and 16.00-19.00 and day 12 oct. 10.00-14.00.
Monday 1 Nov. closed.
Immaculate: Days 4,5,6, DIC.:10.00-14.00 and 16.00-19.00. Day 8 Dec.:10.00-14.00.
Christmas: Closed the days: 24, 25, 31 Dec. and 1 and 6 Jan.
You might also be interested:
Contenedor intereses vinculados