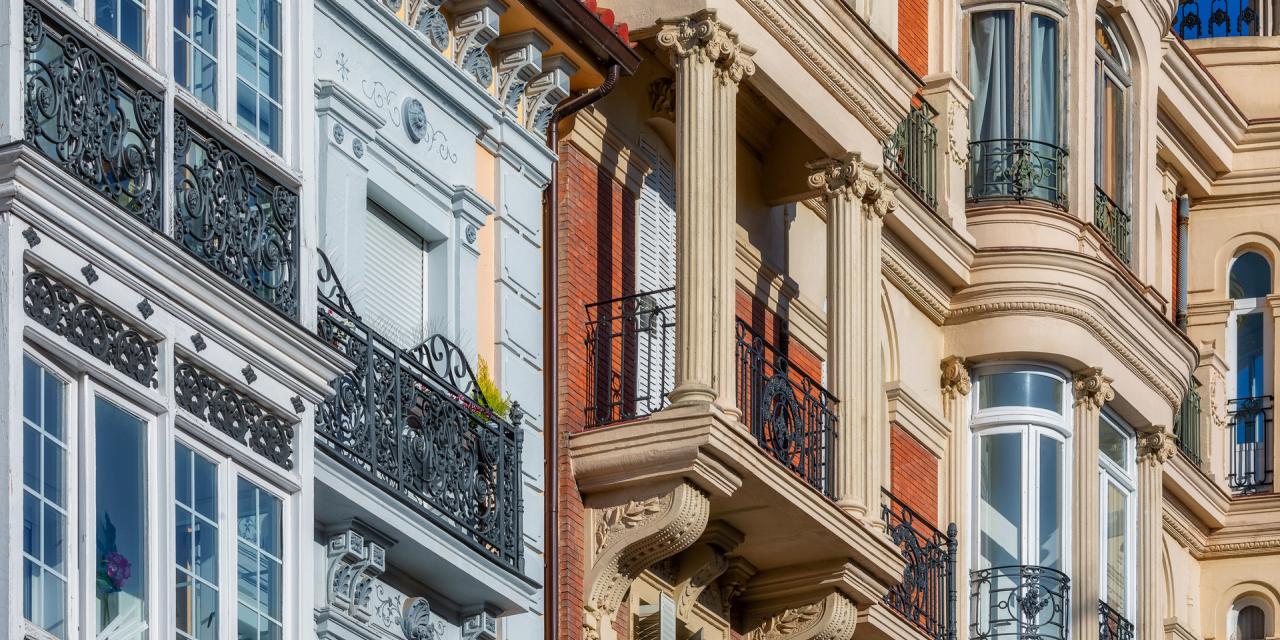 Main artery of the city supported by the 199 columns that flank one of its sides
"With more than 900 meters in length, it is considered the backbone of the capital, a meeting place for the citizens of Palencia and the site of much of the civil heritage that the city treasures. It preserves the spirit and architecture of the bourgeoisie of the 19th and 20th centuries and is arcaded on one of its sides through 199 columns. At its northern end is the Post and Telegraph building, built in 1916 by Jacobo Romero, who also planned the building of the Catholic-Agrarian Federation, the current headquarters of Caja Duero. Between both places, another interesting building with a façade that calls our attention. It is the Convent of the Agustinas Canónigas.

Many and important are also the buildings that the architect Jerónimo Arroyo designed in this central urban artery. This is the case of the building by Señores García Germán (1912) or the Colegio de Villandrando (1911), with a fascinating glazed ceramic frieze. In front of the Bocaplaza, are the headquarters of the Accountings Council of the Regional Government, where you can see a bronze image of the architect.

On the corner with Calle Valentín Calderón, there is a remarkable eighteenth-century baroque palace transformed into a cultural and exhibition center also known as Casa Junco. Another place that we cannot fail to admire is the Casino de Palencia, the only building on its sidewalk that preserves the arcade. Dedicated to municipal offices, it was reformed in the 20s of the past century for Sociedad el Casino de Palencia. This route received by the time the start of shooting of the mythical film 'Calle Mayor', by Juan Antonio Bardem."
Information of interest
Calle Mayor Principal, 34001 Palencia
You might also be interested:
Contenedor intereses vinculados