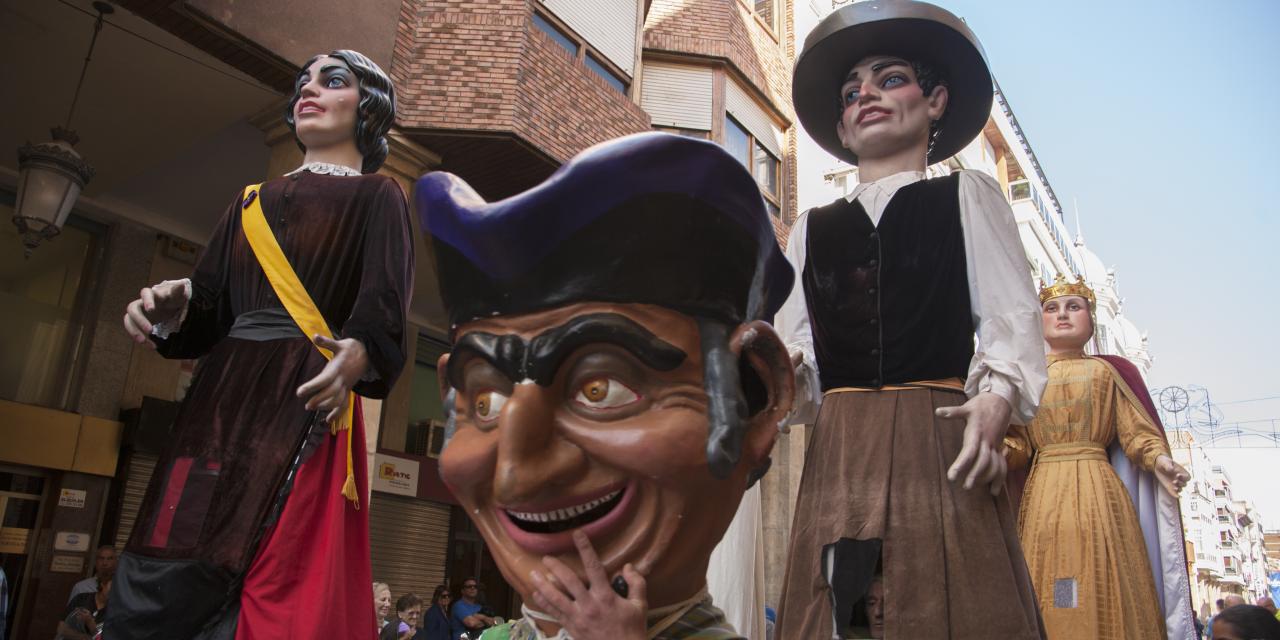 En torno al 2 de septiembre, día de San Antolín
Big city week in honor of its patron, San Antolín
Between the last week of August and the first week of September the city celebrates its big week of festivities.
A celebration that has its zenith on September 2, when the neighbors pay tribute to their employer, San Antolín. That day, thousands of faithful come to the Cathedral to visit the crypt of San Antolín, where they drink the miraculous water provided by the saint and recall those days of the Middle Ages when Palencia flourished again under the Goda monarchy, those days in which Don Sancho el Mayor, King of Navarre and Count of Castile, made Palencia rise from its ruins and its torpor. Also, it is traditional to pull the ponytail to the supposed Dona Urraca in search of some favor.
The parades of giants and big heads, the dulzaineros, the parades of rocks, the fireworks, the exhibitions and an extensive program of live concerts (such as those that make up the 'Palencia en Negro' poster) flood all corners of the city in massive parties in which sports activities or events aimed at the little ones are also present.
You might also be interested:
Contenedor intereses vinculados