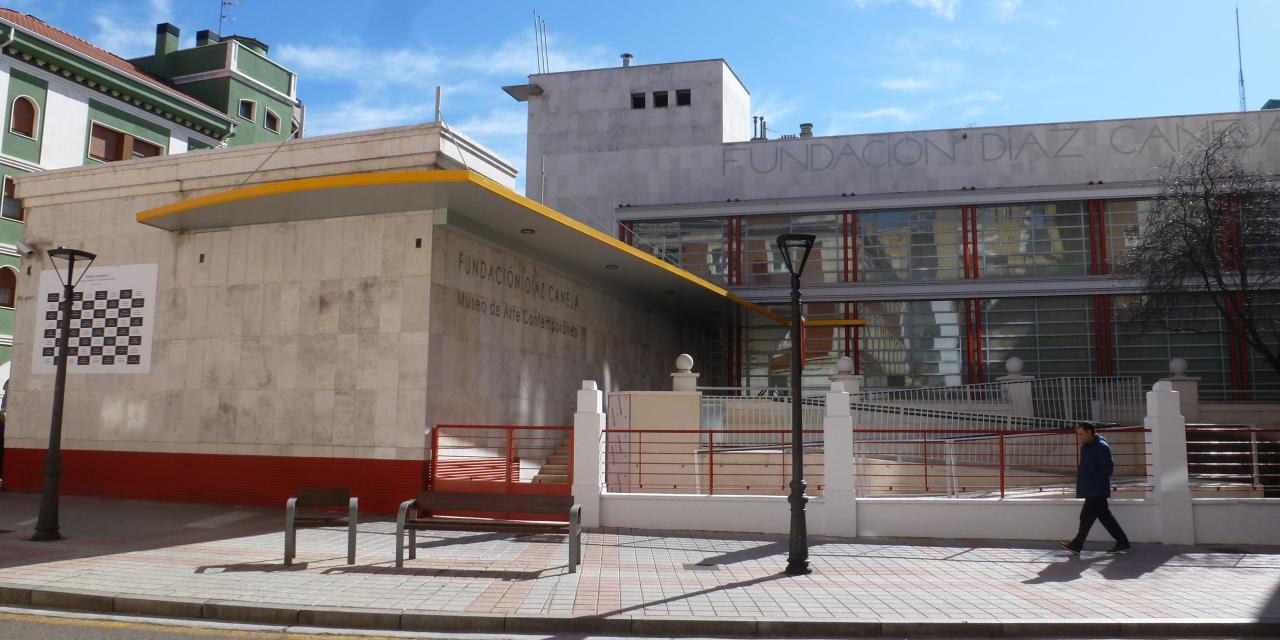 Museum of Contemporary Art that houses a large part of the work of the painter Díaz-Caneja
Founded in 1991 at will of the painter based on the funds donated by his widow, Isabel Fernández Almansa, the Museum exhibits much of the work of the palentino Juan Manuel Díaz-Caneja. One of the rooms of the center holds the permanent exhibition of the palentino creator, whose work reflects his personal rereading and interpretation of the Castilian landscape under the influence of the avant-garde that defined the early 20th century. The second room contains several proposals and temporary exhibitions of photography or fine arts.
Information of interest
Calle Lope de Vega, 2, 34001 Palencia
Opening times:
From tuesday to friday:
Mornings: from 9:30 to 14:00 h.
Afternoons: from 18:00 to 21:30 h.
Sábado:
Mornings: from 12:00 to 14:00 h.
Afternoons: from 19:00 to 21:30 h.
Sundays and public holidays:
Mornings: from 12:00 to 14:00 h.
Monday: Closed
The entrance to the rooms closes 15 minutes before the Museum closes.
Ticket information:
Access for people with reduced mobility

* You can access the rooms and facilities of the Museum with wheelchairs and strollers.
General: 2 €
Reduced: 1 €. Beneficiaries: * Holders of youth card, student card or their international correspondents. * The groups, linked or institutions of a cultural or educational nature, made up of fifteen or more members, upon request to visit the President of the Foundation.
Free. Beneficiaries: * Minors of civil age * Those over sixty-five years old or retired * Civil and educational volunteers * Admission is also free on Sundays and holidays, and on May l8 ("International Museum Day") and June 24 (anniversary of the inauguration of the Foundation).
You might also be interested:
Contenedor intereses vinculados